"Quality products from our family to yours"
From local butcher to leading manufacturer and supplier of meat products all over the world: refrigerated and canned. That is Groot, with its focus on quality, reliability, love for the profession and – throughout the generations – its customers. No compromises here, which is why Groot still likes to be in control; the artisan production, the highest quality standards and its own logistic organisation which, with over half a century of experience in export, assures customers of reliable deliveries anywhere in the world.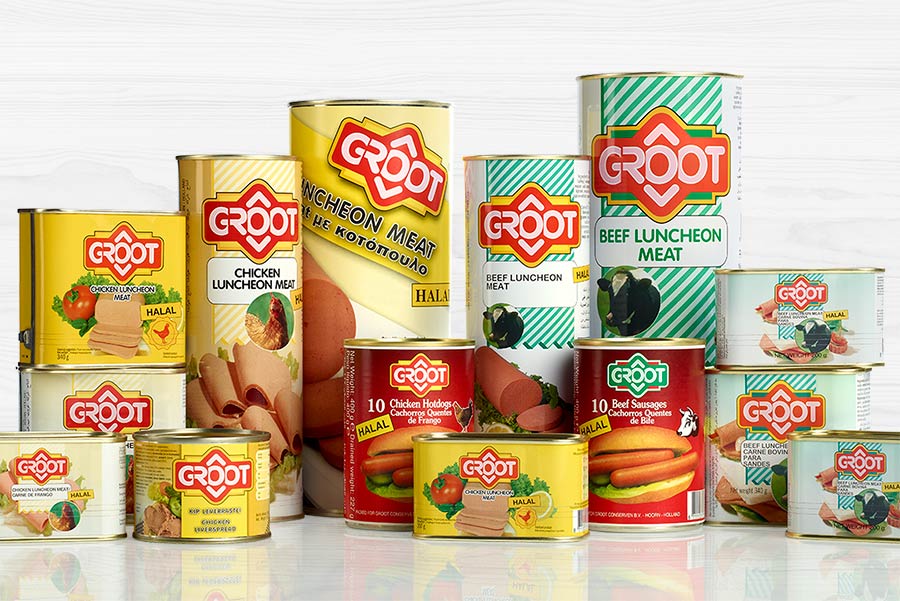 Groot Holland
Groot Holland is the halal brand of Groot Food Group. Groot Holland supplies a wide standard assortment of canned halal meat products with a long shelf life, as well as exclusive private labels for retail businesses, importers and exporters worldwide. Standard and customised products are made tailored to the different tastes, specific wishes and requirements of the client/country concerned.
www.grootholland.com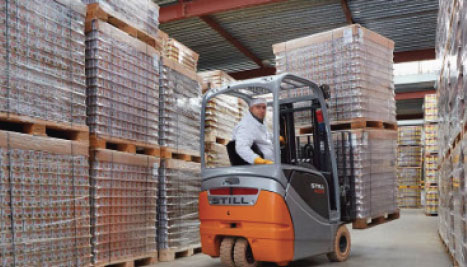 Groot Logistics & Warehousing
Over the years, Groot Holland obtained major experience in logistics and warehousing of refrigerated and canned meat products. We have access to our own trucks and (conditioned) trailers for (in)land transport, and a fixed partner in container trucking and forwarding for over a decade. We keep products from our warehouse to our valuable customers in own hands. We have the facilities to arrange all (export) documentation at our office which is located next to our warehouse. Thanks to all these features we can offer customised solutions to our customers all over the world.